This past winter, I was asked by Vesterheim Folk Arts School to develop a tapestry course inspired by their Wise and Foolish Virgins-themed pieces in their collection.  It was a delightful challenge that also made me curious to learn more about these iconic, historic Norwegian tapestries, the women that wove and used them, and the world in which they lived.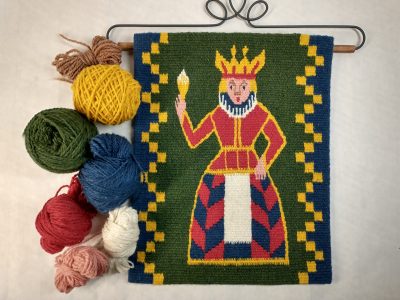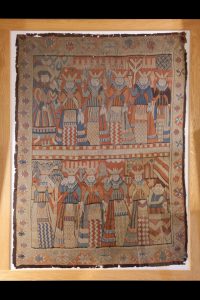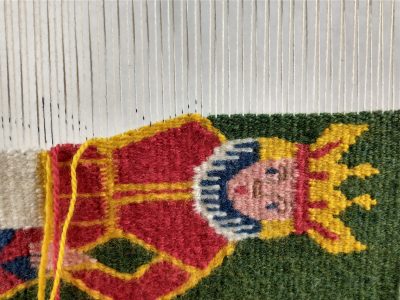 Questions led to more questions, and I found myself interested in understanding the fashions being represented in these pieces, which led me to reconnect with the ladies of The Tudor Tailor in an exciting collaborating to decode these attires and what that helps to tell us about Norwegian women's lives in this period.  The further I dug, the more interesting the adventure became, and I wanted to share the story and understanding with others.  Presented as a webinar through Vesterheim Folk Arts School, now you can enjoy the deep dive as well!
Dressing the Wise and Foolish Virgins: What Tapestry Can Teach Us About Women, Dress, and Culture in 16th and 17th Century Norway
Join tapestry weaving instructor Laura Berlage of Erindale Tapestry Studio on a deep dive into the beloved Norwegian billedvev tapestry "The Wise and Foolish Virgins" as she shares how the simple question "What are these women wearing?" transformed into an enchanted journey. Learn how this visual theme intersects Norwegian-Danish history, climate change, the plague, religion, secular expectations of women in marriage, and the production of these tapestries in social context. Learn how her collaboration with The Tudor Tailor inspired the creation of a miniature interpretation of what the tapestries depict in real form, from the smock up to the crown, as well as how learning to visually "read" these tapestries gives us tantalizing hints into the fashions of the era. This visually-rich presentation is infused with stories, details, insights, and deep questions that help us think about these iconic tapestries in a new and layered way. Come ready to dive in and explore this remarkable era in Norwegian history.
Which piece of the story stands out most for you?  I'd love to hear your feeback.   Stay curious! ~Laura