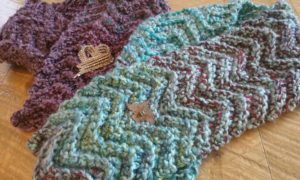 A new year is upon us, and with it so many expectations. It can be both exciting and daunting, especially if we've set ourselves some lofty goals for the year. Those New Year's Resolutions, have they worked well for you in the past? If this tradition has proved a struggle, here's a way to rethink the meaning of resolution, and how to infuse some hygge (hoo-ga) into your New Year initiatives.
So often we think of a resolution as something that requires us to be resolute, like a soldier. Dutifully, we do what we said we were going to and not what we said we were going to give up. But dutiful willfulness often peters out after a while to old habits and internal resistance. What if, instead, we thought about the other root of the word resolution: resolve. By this, I mean how we might use the word for conflict resolution or when a piece of music resolves at its end to the root note for a sense of completeness.
With this idea of resolution, we are seeking to bring back into alignment, to find peace, to mend, to make whole. One of my fiber arts students shared that her mantra for the year was "Finish what you started," which is a beautiful way to think of bringing resolutions to the new year. Tie up loose ends. Pick up the unfinished bits and find a way forward.
One way to bring resolution into you New Year is to transform scraps. Bits and pieces collect over time. If you're like me, you've saved every little bit of yarn leftover from previous projects. They linger in a basket or tote until they simply overflow their vessel or turn into one enormous snarl. Our emotional life does the same thing if not well tended. Take out those scraps, give them some detangling love, and turn them into something fun and colorful. Lately, I've been turning my tidbits stash into cozy scarves. Here's my pattern, so you can make them too!
Loose Threads Zig-Zag Scarf Crochet Pattern
Hook size H (but larger ones up through K work well too)
I like using a "carrier" textured yarn, laying in the bits of yarn from the stash to use them up and create a variegated affect. I'm working 2 strands at once. If your stash yarns are bulky, just use one at a time, joining them together when you run out to change colors.
This pattern is worked across the width in an M shape. Catching only the back loops of the stitches creates the ribbed affect. You can make it as long as you like or join the ends together to create a cowl. The CH 1 at the end of the rows does NOT count as a stitch.
Stitch Guide:
CH = chain
SC = single crochet
BLO = back loop only
SK = skip
ST = stitch
SC2TOG = single crochet 2 stitches together
CH 22
Row 1: SK 1st CH, SC in each of next 4 CHs, work 3 SC in the next CH, SC in each of next 4 CHs, SK next 2 CHs, SC in each of next 4 CHs, work 3 SC into next CH, SC in each of next 3 CHs, SC2TOG. CH 1, turn.
Row 2: SK SC2TOG. Working BLO for the whole row, SC in next 4 STs, work 3 SC in next ST, SC in next 4 STs, SK next 2 STs, SC in next 4 STs, work 3 SC in next ST, SC in next 3 STs, SC2TOG. CH 1, turn.
Repeat Row 2 to desired length, following the stacking M shape. Enjoy!
Like this pattern?  You can find more for both crochet and knit via my Ravelry Store.
Copyright secured by Digiprove © 2020