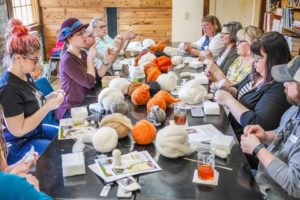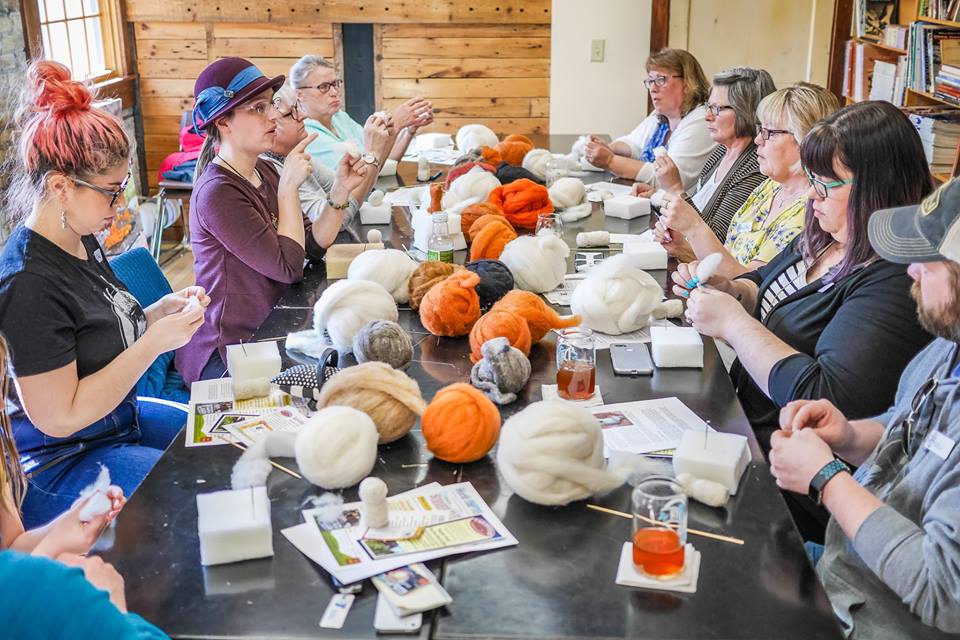 This past winter, I was immersed in my fiber arts teaching schedule, with needle felting classes on Saturdays, Painting with Wool felting classes on Sundays, two-day weaving intensives, and many Fridays travel teaching to folk schools for felting and punch needle rug hooking. That, of course, has come to a halt due to COVID-19, and I am looking towards new and creative ways to encourage your creativity and learning while sharing my passion for fiber arts. Perhaps this is a good time to also reconsider the model of having students or instructors run here and there to attend or teach. Maybe learning within the comfort of our own homes is actually a better model to explore.
I miss my students, and I am eager to reconnect with you all! As I brainstorm ways of moving forward, I am interested in hearing from you about what learning methods and offerings would be of most interest to you. Lately, I've been transforming many of my needle felting classes into kits with video tutorials, which you can finish at your own pace. But I am looking to expand the offerings, including live stream options.
Please take a moment to share your thoughts as a student below, to help me understand what would interest you. Thank you, and I hope we can connect soon for unlocking creative potential!
–The form included here was removed because my inbox was being flooded with spam!  Please use the "contact form" to reach out about virtual class interest.  Thanks! ~Laura–
Copyright secured by Digiprove © 2020