More Images from the Varpapuu Loom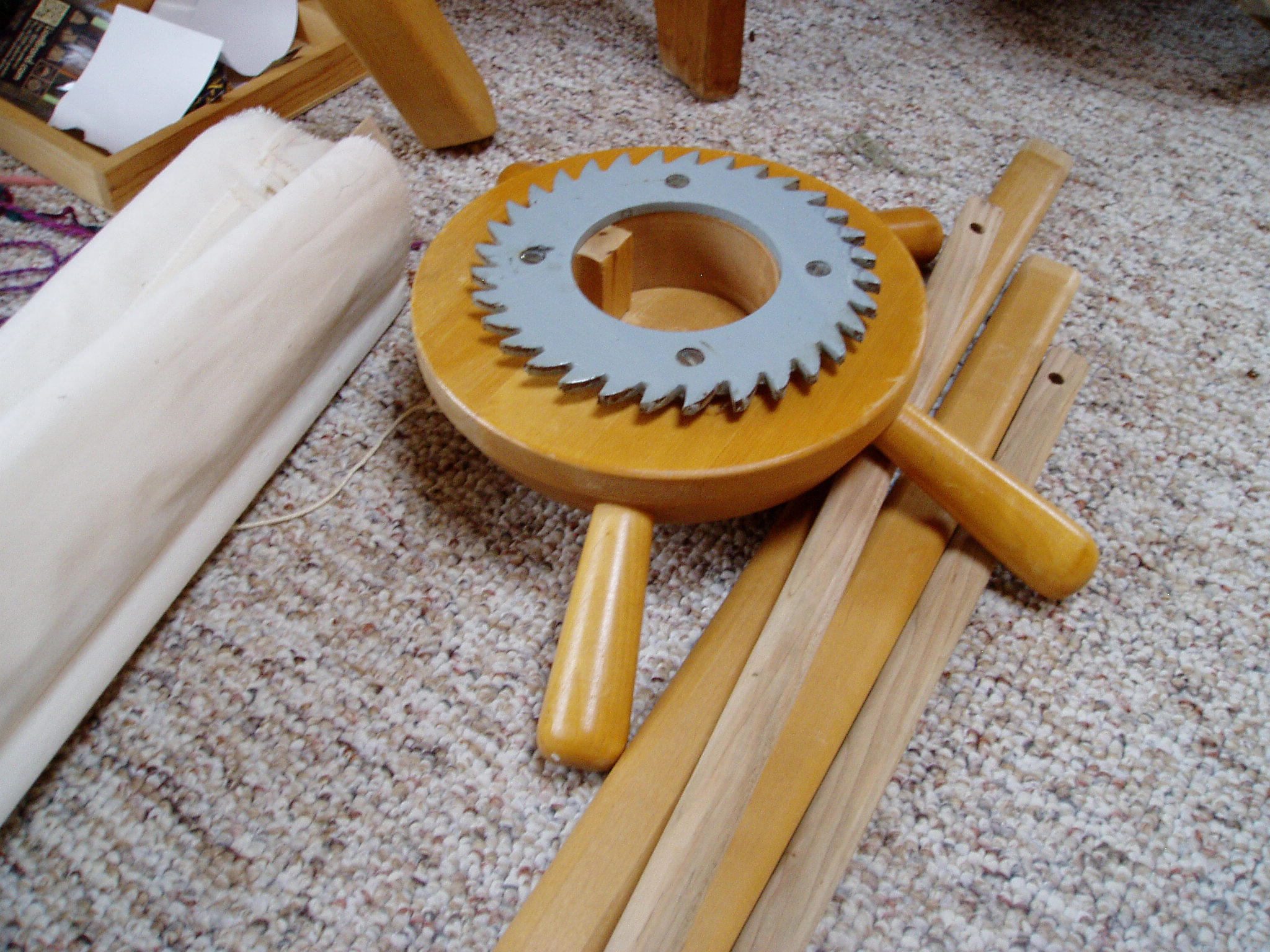 The adventure continues in the restoration of the Finnish tapestry loom, gifted to me by weaver Christine Hensolt.  There were so many bits and pieces, and trying to determine what went where was quite the engineering adventure.  Fortunately, the beams had been labeled in pencil to note which went where and right and left.  But some pieces were a mystery or were simply missing.
My Grandpa is currently working in his wood shop to turn new handle pegs for the two rachet tensioners (like the one shown at left).  My dad Steve helped with cutting threaded rod and even bolt spacers for rebuilding the structure.  And Mom helped me make sense of the jointed elements that actuate the heddles, as well as troubleshoot what to do about the missing threaded rod in the upper right structural beam.
So, in all, it was a team effort to bring this loom back to life. 
Here are a few more images as the process unfolded